Skincare 101
November 10, 2020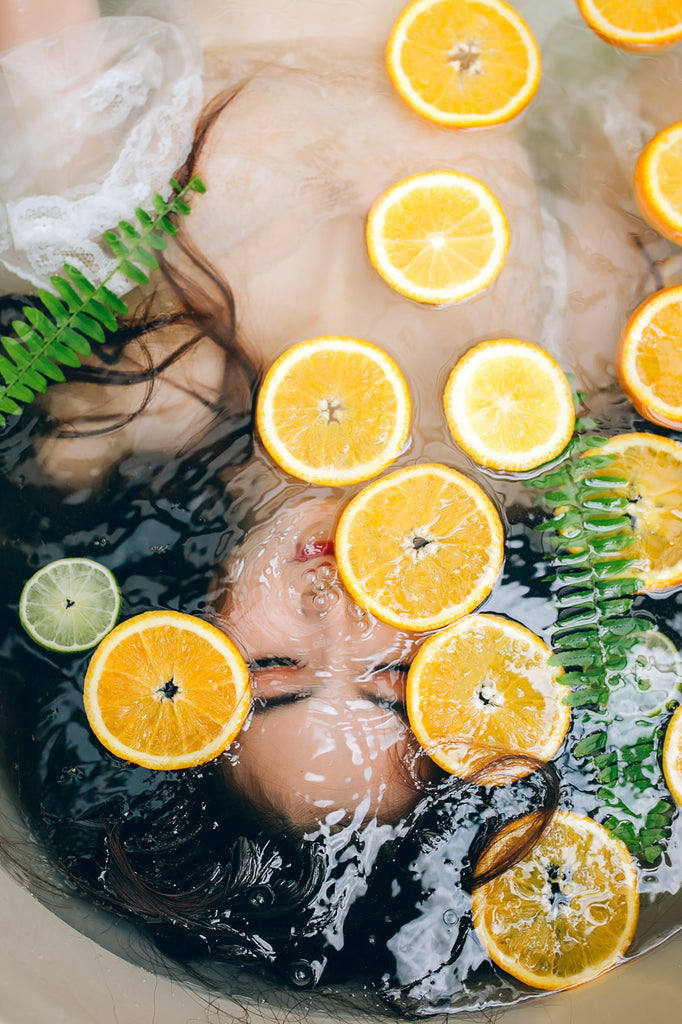 Life's hard, but finding the right skincare routine shouldn't have to be! We know you might be spending some time on Google searching for the best skincare routines. But with the thousands of results that pop up, how do you determine what's helpful and what isn't? Well, we just did the work for you! Here's a list of some of the things you can do to maintain a healthy and consistent skincare routine recommended by dermatologists. Don't worry, it's not a 15-step list consisting of products that'll break your bank!
Rise and shine! Morning routine:
Cleanser - Dermatologist Amie Sessa recommends using a gentle cleanser and avoid using extremely hot water as it can be harsh on the face. Similarly, Reene Rouleau, a celebrity aesthetician, and skincare expert urges people to use a low-foaming cleanser to avoid dryness.
Toner - Dendy Engelman, a board-certified dermatologist suggests following up the cleansing step with a toner. Toners can help remove any dirt or oil that was missed by the cleanser.
Moisturizer - To replenish the skin from the potential dryness that the cleanser can cause, it's important to moisturize. Dr. Engelman recommends changing the moisturizer type based on the season because our skin gets to tend oiler in the summer, requiring hydrogels to calm the skin, while our winter moisturizer needs to take care of the dryness.
Sunscreen - While sunscreen may seem like a summer product, Dr. Engelman suggests using it all-year round as UVA/UVB rays can cause sun damage, leading to premature signs of skin aging including, despite the weather conditions. Dermatologist Joshua Zeichner suggests using a moisturizer with sunscreen and discusses that everyone can develop sunspots despite their skincare.
Sweet dreams! Night routine:
Makeup remover - If you've got even a little bit of makeup on your face, wash it off before you go to bed! Dr. Sessa stresses the importance of washing your makeup off and warns against the use of wipes on a regular basis because it isn't enough to take the harsh chemicals off.
Cleanser - Yeah, this is kind of repetitive, but it's just as important to wash your face at night as it is in the morning. It's important to work extra hard on your cleaning routine at night to make sure you get all the dirt clogged in your skin that formed throughout the day out.
Exfoliation - Dr. Engelman uses a two-step cleaning method at night - an oil-based cleanser followed by an exfoliating cleanser that's similar to a water-based chemical peel. Dr. Sessa recommends using chemical exfoliation (like AHA or BHA) instead of harsh scrubs. While exfoliating is optional, it can be incorporated into one's daily routine or once or twice a week, as long as it's not harsh on the skin.
Retinol - Both Dr. Engelman and Dr. Sessa advise the use of retinol to fight signs of aging, but with caution. Sessa suggests that one should start using it sparingly once a week and work their way up to it. It is also recommended to incorporate an extra layer of sunscreen while using retinol in a skincare regimen since the skin is more sensitive to the sun after the use of retinol.
Going all out! The add-ons:
Eye cream - If you want to go the extra mile to take care of your skin, adding an eye cream to your regimen is a good option although it isn't always a necessity. If your eyes have hyperpigmentation, dryness, or puffiness, you should consider an eye cream. Dr. Rachel Nazarian suggests that the sensitivity around the eye and its tolerability is taken into consideration before picking the product.
Masks - There are many different types of masks available, starting from sheets, to clay, and even some that bubble up. Aesthetician Jordana Mattioli says that masks are not essential, but they can benefit you. So if you're using one, pick one that suits your skin and claims to solve the problem your skin is facing.
What all the above skin products have in common is the need to ensure that it doesn't dry our skin out. Whether it's a cleanser, sunscreen, or eye cream, it needs to have ingredients that seal in hydration. But sometimes it's tough to find just the right product. Owning a moisturizer that does the work, but doesn't contribute to the list of already existing chemicals can do the trick of keeping your skin hydrated 24/7! NORM's all-natural almond balm consists of only three ingredients - almond butter, hazelnut oil, and litsea essential oil, making it a risk-free addition to your skin are routine. It can be used in your morning routine instead of a moisturizer and at night after the application of a toner.
Stick to the basics, drink your water, and stay positive! If you want to use more advanced skincare products, make sure you contact your dermatologist first - they're experts for a reason!
RELATED POSTS
Leave a comment